In Washington state, apple picking is a quintessential activity in the Fall. This year we had a wonderful time picking delicious apples at Sherman Valley Farms, a small family-owned apple orchard between South Spokane and Cheney. Of course, Green Bluff is always full of local apples and Fall festivities too! Pumpkins, apples, squash, donuts and cider all in one stop! Once you are home with boxes of apples, the possibilities are endless! Here are 5 (possibly new) ways to use up all that fruit! Remember to maintain the life of picked apples, keep them somewhere dark and cool!
Apple Crisps: 
2 apples cut into thin slices 
Preheat the oven to 250ºF, arrange the slices into a baking sheet, drizzle some cinnamon on top, and put it into the oven. Cook until crisp (about 1.5-2hours) 
If you have an air fryer just toss the slices and fry at 375ºF for about 15-20min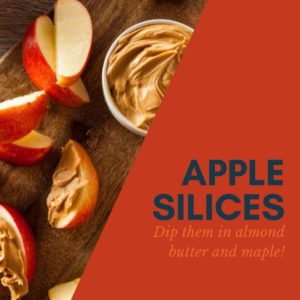 Apple Slices with Maple Almond Dip:
Apples, sliced into strips 
Almond butter and maple syrup 
Mix some almond butter and maple syrup, dip your apple slices and enjoy!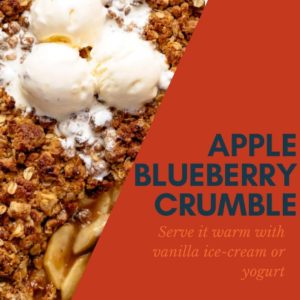 Apple Blueberry Crumble:
1/2 stick butter, melted
1 1/2 c. almond flour
1/2 c. chopped pecans
½ c. oats
½ c. maple syrup 
1/2 tsp. salt
4 large apples, cored and cut into wedges
½ c. fresh blueberries
1/2 c. coconut sugar or regular white sugar
2 tsp. ground cinnamon
Juice of 1/2 lemon
½ c. almond milk 
Vanilla ice cream or yogurt, for serving
In a pan, melt the butter, toss the apples and blueberries, cook with cinnamon and maple syrup, and lemon until apples are slightly brown. 
In a medium bowl, whisk together flour, pecans, oats, coconut sugar, and salt. Stir in some almond milk until the texture is coarse and sandy. 
In a baking dish and toss the apple/blueberry mix. Spread in an even layer, then press crumb mixture on top. Bake until topping is golden, about 50 minutes.
Serve warm with vanilla ice-cream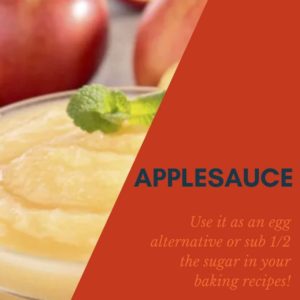 Applesauce: 
3-4 apples
A drizzle of maple syrup 
1 tsp of cinnamon
Preheat the oven to 350ºF, place the apples on an oven sheet, drizzle with maple syrup and cinnamon, cook until soft (about 1 hr), blend.
Apple Sangria:
About 2 thinly sliced apples 
1 cups light apple juice drink or apple cider
One 750-ml. bottle dry sparkling white wine
Optional garnish: cinnamon sticks
Place apples in a large pitcher or serving bowl. Add apple juice, and gently stir. Cover and refrigerate. 

Just before serving, add sparkling white wine or club soda (mocktail), and gently stir.