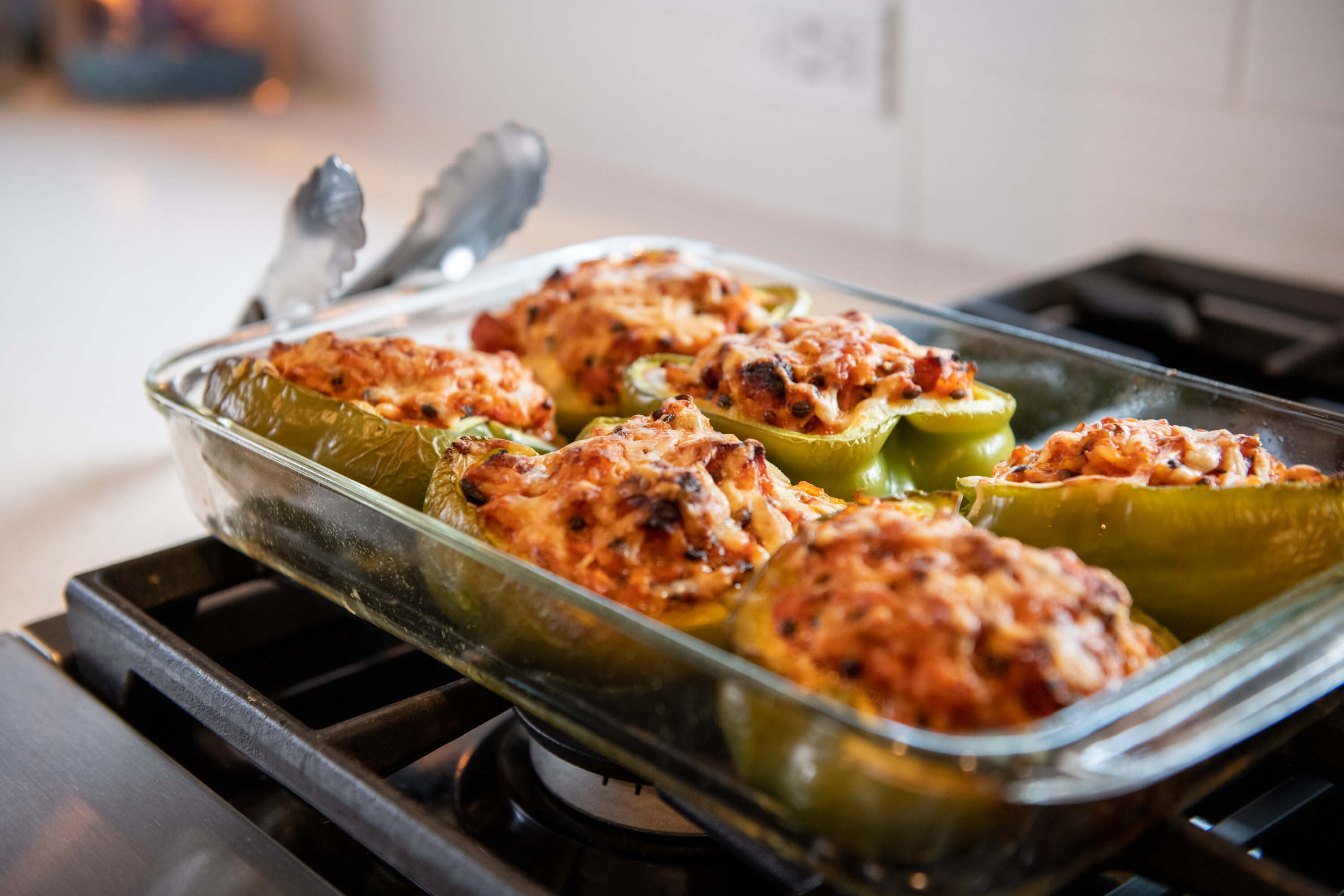 THE most common thing my clients ask me for are HEALTHY, quick and easy dinner ideas. Anyone else like the sound of that? Helping people find meal solutions that are simple and realistic is my jam. I will probably never give you a recipe with 25 ingredients and 2 hours prep time. HELLLOOOO… who has time for that?!
This zippy weeknight dinner is perfect to prep ahead or throw together in the moment. It's great to have this prepped and then bake it of when you're ready to eat. I like to put this in the oven with the timer on so it's cooking away while I pick my kids up from school. I set the oven to "keep warm" once it's done so that it doesn't overcook or burn my house down. Grab a glass of something red and let's break this recipe down easy peasy!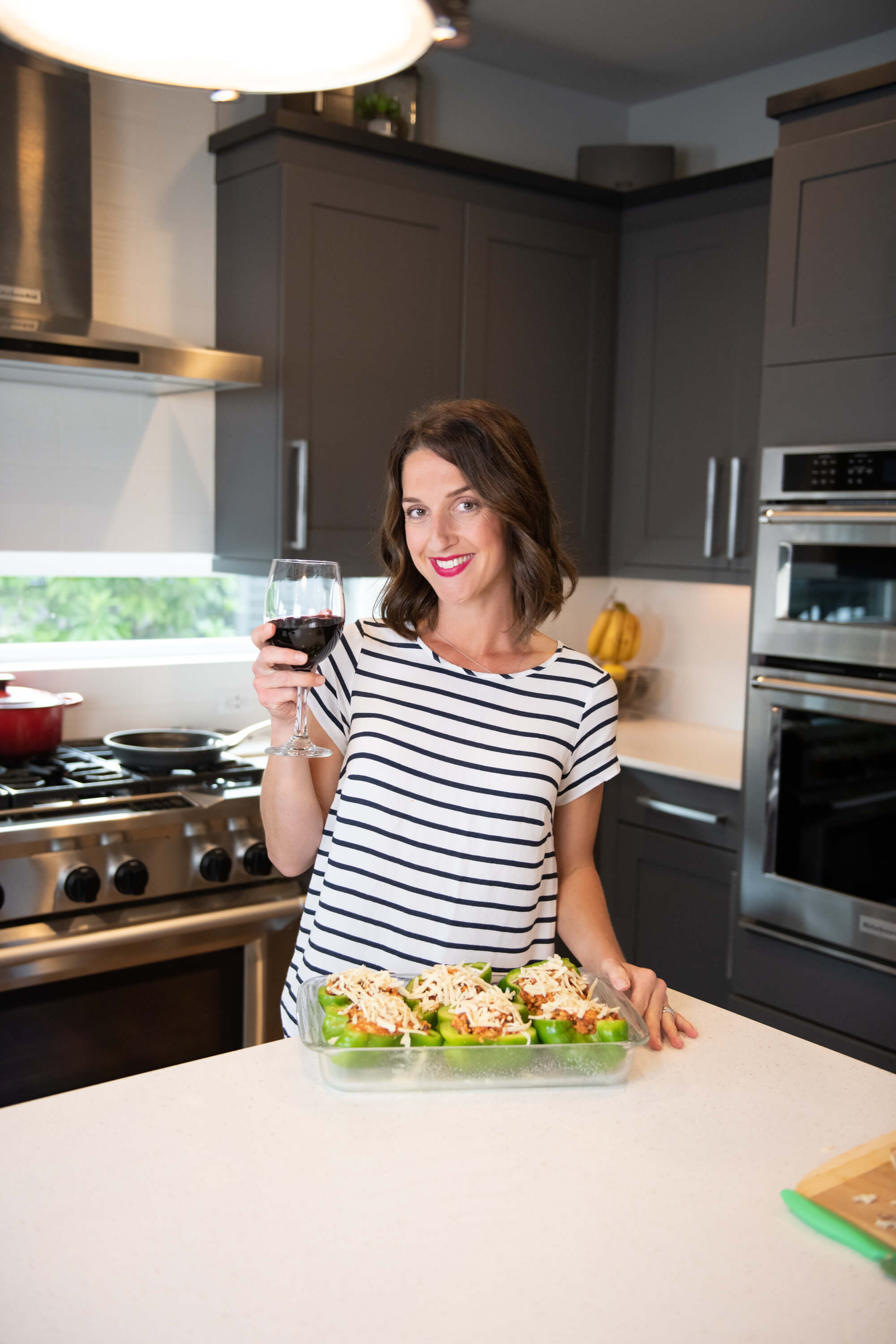 Servings: 6 stuffed pepper halves.
Prep time: 10 minutes
Bake time: 25 minutes
5 Ingredients (NO JOKE):
3 large bell peppers (any color)
3 pre-cooked chicken or turkey sausages-any flavor (I like the Aidell's brand but just look for ones with no artificial ingredients or nitrates added)
3 cups cooked brown rice (can use precooked frozen brown rice to save time or try with another grain if you want-quinoa, farro, barley)
2 cups marinara sauce (look for ones with less fat and sugar- i.e. serving size is 1/2 cup and between 30-60 calories)
6 Tbsp grated parmesan cheese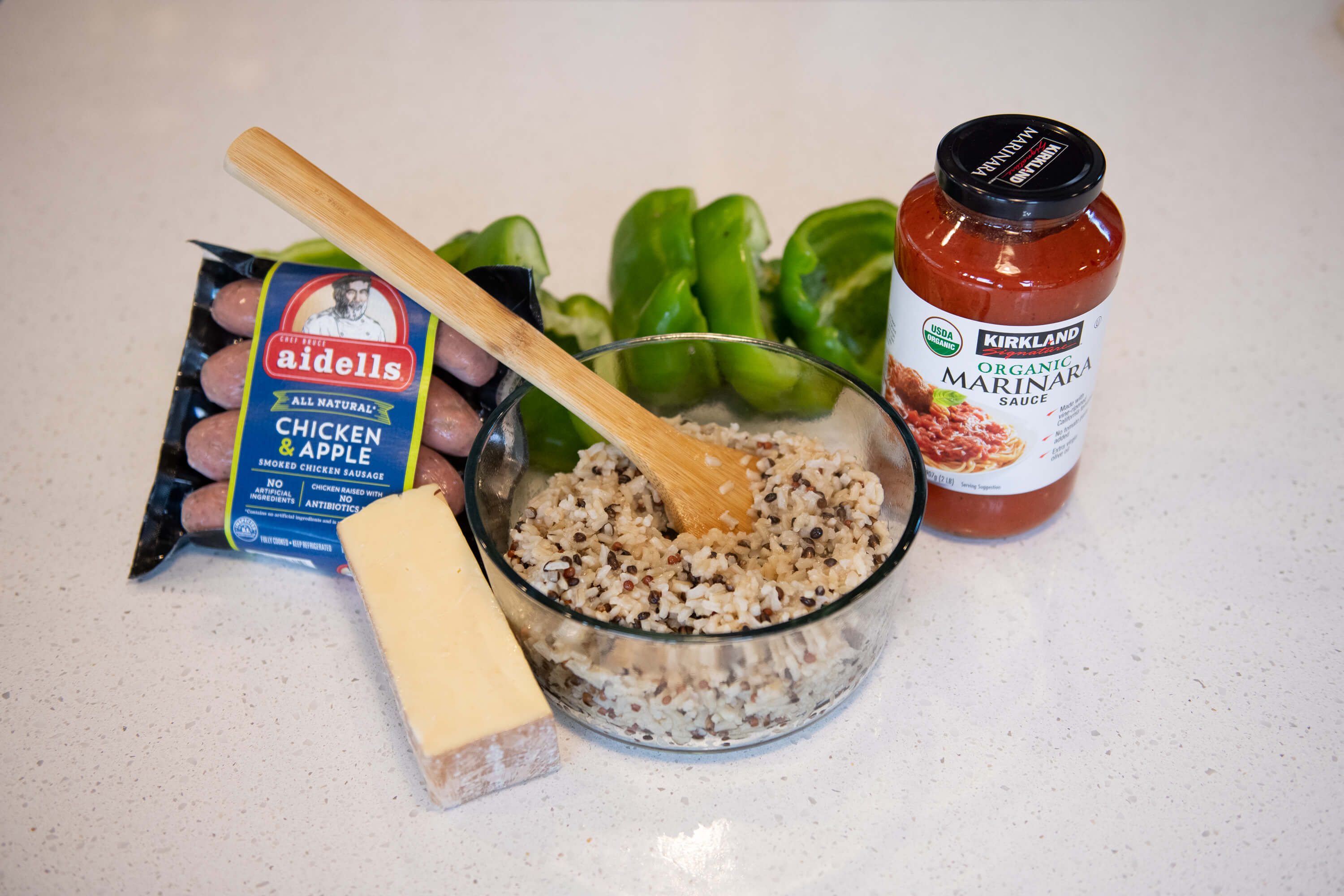 Directions:
Preheat oven to 400 degrees. Rinse bell peppers. Spray 9×12 baking dish with cooking spray (I like avocado oil in spray can or from a mister/spray bottle like this) Cut peppers in half and place in baking dish cut side up. Set aside.
Cut up the 3 sausages and saute in a pan until lightly browned. Turn off heat.
Add marinara sauce and cooked rice. Stir and scoop evenly into the 6 pepper halves. Load them up and top with 1 Tbsp grated parmesan cheese.
4. Bake uncovered in oven at 400 degrees for 25 minutes.
Pair with a big green salad and enjoy!