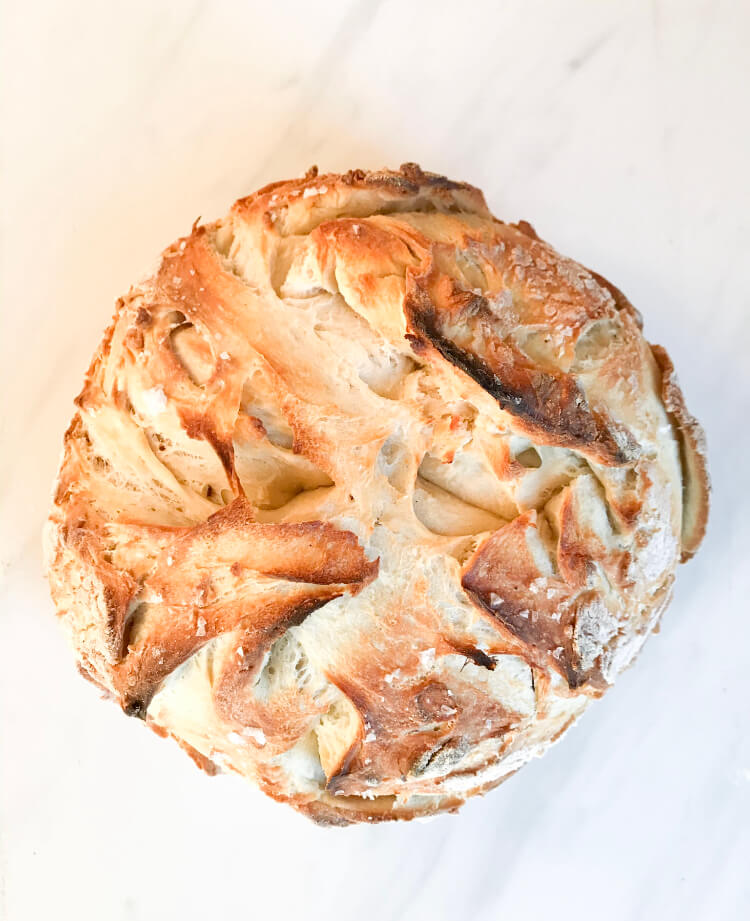 Bread has become a metaphor for me in the last few days as SHIZ IS GETTING REAL due to the novel corona virus. I don't want to be too "doom and gloom" in this post but instead focus on a few of the positives that are coming to the surface right now. One quote that speaks to me at this moment is from Glennon Doyle, "You have been offered the gift of crisis. As Kathleen Norris reminds us, the Greek root of the word crisis is 'to sift' as in, to shake out the excesses and leave only what's important. That's what crises do. They shake things up until we are forced to hold onto what matters most. The rest falls away." There is SO much BS that just doesn't matter at this moment. I, like most of you, am experiencing a mix of emotions from fear, worry, dread, sadness, despair, a great deal of empathy but even a sense of calm due to the change in pace-a much slower way of life. Baking is a pastime I have always loved. I have early memories of baking with my grandmother, my mom and even my babysitters. Baking bread however is not something I have much experience with myself (although I worked at Great Harvest Bread Company in 3 different locations over a 4 year span-retail not actually baking!). Cooking and baking relax me and allow for creative expression. A dear friend of mine from Republic, WA (yes, I lived there as a young kid before becoming a "big city" Spokane girl) offered me a sourdough starter last week. The starter was one passed down from another family in Republic who now live on Vashon Island, WA. It's crazy to think of how the corona virus crisis is bringing people together in ways we never planned-in this case over a sourdough starter. My goal is to keep this starter going and give the gift of bread to other friends of mine. I'm still a novice at this sourdough thing. But just like life, the sourdough starter is a little unexpected, always changing, growing and some days it works better than others. Bread is part of nearly every culture in the world. Let's break bread together and reunite the other side. Be well my friends!
"Love does not just sit there like a stone: it had to be made. Like bread, remade all the time, made new."
-Unknown
XOXO,
Here is my recipe (modified from "Basic Burton Sourdough Bread" via my friend Sandi).
Sourdough Bread
Step 1: Refresh the starter
You will need 1-2 cups starter or you can make your own.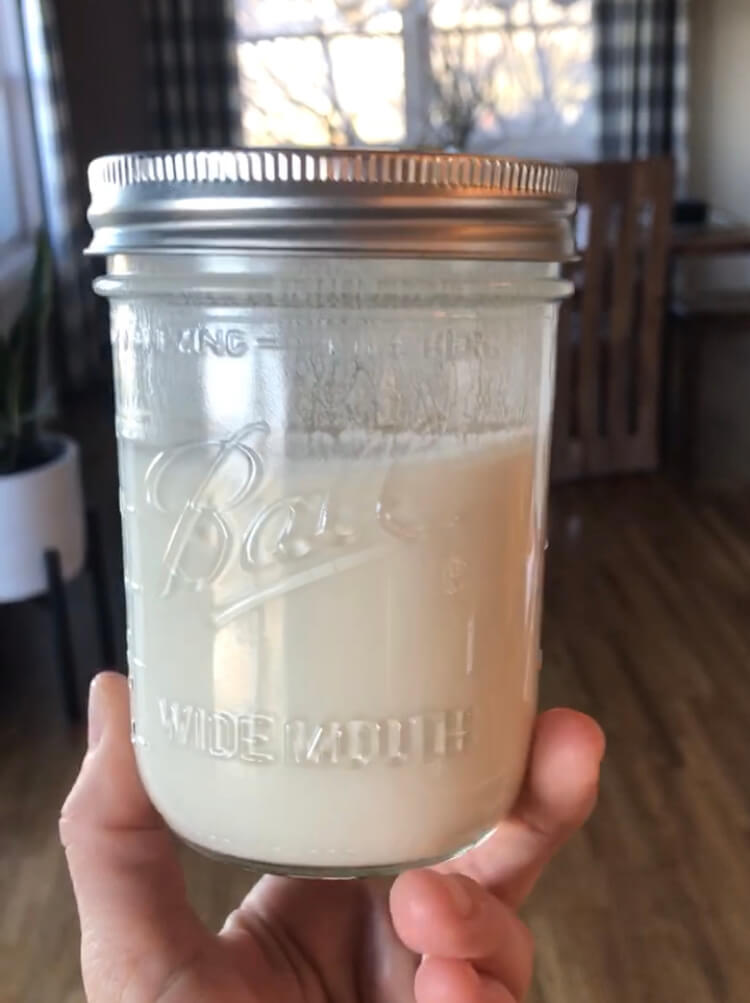 On the day you bake, or least once a week, refresh the starter. Remove the starter jar from the fridge. I am keeping my starter in a big mason jar or something like this. Add 2 cups white all-purpose flour and 2 cups very hot water (180 degrees). You can also experiment with bread flours. I have been using King Arthur's bread flour. I boiled water in my kettle and then waited until it cooled down to 180 degrees (doesn't take long at all). Stir until just blended and then let sit (with the lid off) in a warmish place until very bubbly (4-5 hours-maybe longer). I found mine did best under warm lights below my cabinets on the countertop OR inside of a cupboard.
Step 2: Make the dough
Add 1 Tbsp salt to the bottom of a measuring cup (big one, like 2 cups). Then add 1/4 cup very hot water. Stir to dissolve, then fill cup to the 1/2 cup mark with olive oil.
Scatter 1 cup of white flour in the bottom of a large shallow bowl. Using the 1/2 measuring cup, scoop about 8 (give/take) scoops of starter out of the jar and into the bowl on top of the flour. You should have about 1-2 cups left of the starter (approximately the same amount you started with). Scrape down the sides of the jar, cap tightly and return to the fridge until the next "refresh" and bake. Don't stress too much about the number of scoops.
Pour the oil/salt mixture over the starter in the shallow bowl and stir slightly to mix. Now add approximately 2 cups flour, about 1/2 cup at a time. This is a good time to experiment with some whole wheat flour if you wish. Fold in the flour, turning the bowl and using a rubber spatula until you have a mass of dough. You want the dough to stick to itself and not the bowl. Try and make sure you don't add too much flour or you may have a heavy dense loaf. Too little flour will make it too sticky. When you feel it's "just right", flour your hands and shape it into a round mass. Place it back in the floured bowl, cover with a dry kitchen towel and place it in a warm location to rise covered for 2-3 hours (maybe even 4 hours). It will rise and nearly double in size.
Step 3: Bake the bread
Preheat oven to 450 degrees on convection bake setting (if you have it). You may need to turn the oven to 475 and it automatically adjusts to 450 with the convection setting. Make sure you have an oven rack on the mid-lower rung so you can fit a covered dutch oven pot inside. Place your circular dutch oven (doesn't need to be fancy-something like this one) into the preheating oven. You want that thing to be hot hot hot!!
When the dough has risen to double the size, punch down the dough and pour a little olive oil over the top (optional). Fold dough in half and push down again. Repeat this again (you don't really need to KNEAD the dough at all). Pick up the dough ball and smooth it into a round shape. Set the ball of dough back into the floured bowl until the oven is HOT.
Once the oven and dutch oven are HOT, remove the dutch oven and take the lid odd. Scatter some corn meal on the bottom of the pot to prevent the bread from sticking. No oil or cooking spray needed. Carefully pick up the dough ball and plop it into the middle of the dutch oven. Take a sharp knife and score the top of the loaf about 1/8 inch deep. Sprinkle with sea salt if you desire (I like Maldon's salt flowers). Replace the lid to the dutch oven. Bake covered for approximately 25 minutes and then uncovered for an additional 20 minutes to brown the crust. *Note: baking times may vary so keep a close watch.
I don't think you will need directions what to do once it's done. Enjoy!