Life in the Inland NW is primo for hiking this time of year! Near nature, near perfect? Yup, pretty much! We are so fortunate to live very close to many hikes around all parts of the city. Have you been out hiking this summer? If not, what are you waiting for?!
Here are 5 local hikes for nearly any fitness level. Check it out!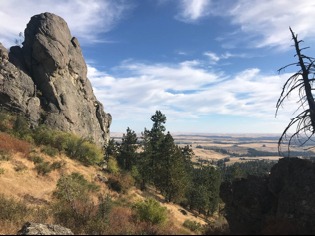 Level: Moderate hike
Distance: 6.5 mile loop
Elevation Gain: 1814 feet
Why I love this trail: CLOSE to South Hill Spokane, challenging hills but still family friendly, fun to watch the rock climbers, breath taking views of the Palouse! It's gorgeous in the Spring, Summer and Fall! The colors in October are gorgeous.
Our favorite way to access this trail is through the Steven's Creek trailhead off the Palouse Highway. Enter this address in your navigation and go! 9102 S Stevens Creek Rd, Spokane, WA 99223. No Discovery Pass required.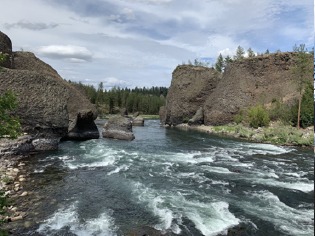 Level: Easy hike
Distance: 2 miles
Elevation Gain: 124 feet (i.e. flat)
Why I love this trail: It's 10 minutes from downtown Spokane, beautiful at any time of year, stunning scenery, easy for kids to do actual hiking (they love crossing that bridge over the river). Discovery Pass is required.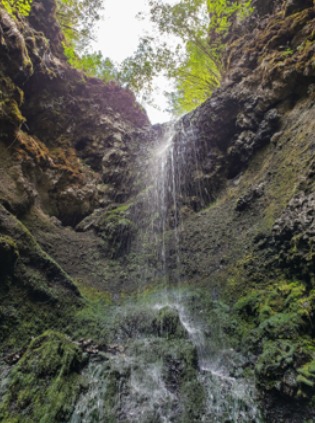 Level: Easy
Distance: 2.9 miles total (loop to waterfall is 1 mile)
Elevation Gain: 82 feet
I actually HAVE NOT been on this trail and it's on my summer bucket list.
Things I have heard about this hike: Beautiful waterfall, 10 minutes from downtown Spokane, family friendly. Discovery Pass not required.
Mount Spokane State Park-Kit Carson Loop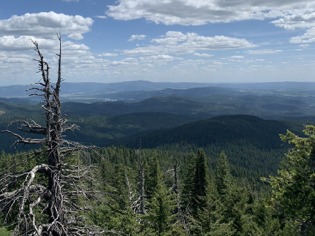 Level: Moderate
Distance: 5.4 miles (out and back)
Elevation Gain: 1384 feet
Why I love this trail: More challenging hike or trail run. Beautiful in later Spring (after snow melts), Summer and Fall. Very easy to access from the north end of Spokane. Plenty of colorful wildflowers in the summer! Family friendly. Discovery Pass required for parking.
Liberty Lake & Edith Hansen Loop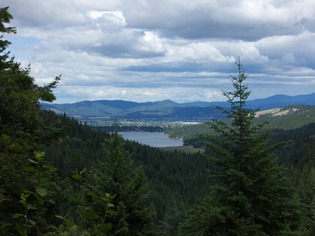 Level: Moderate
Distance: 8.5 miles total loop
Elevation Gain: 1371 feet
Why I love this trail: Easy access from Spokane or Spokane Valley. Beautiful views of Liberty Lake. You can jump in the lake and cool off after your hike! Very family friendly. Waterfall 2.5 miles into the hike. Well-maintained trail. It's $2 per person to access the trail.
All photos courtesy of alltrails.com