The holidays are a beautiful time of year that brings friends and family together to celebrate. Gift giving is just one small part of this joyous season. This year, give your loved ones something that contributes to their overall well-being and helps ease any stress associated with daily life. Here are some great ideas that are sure to support wellness during the holidays and throughout the year.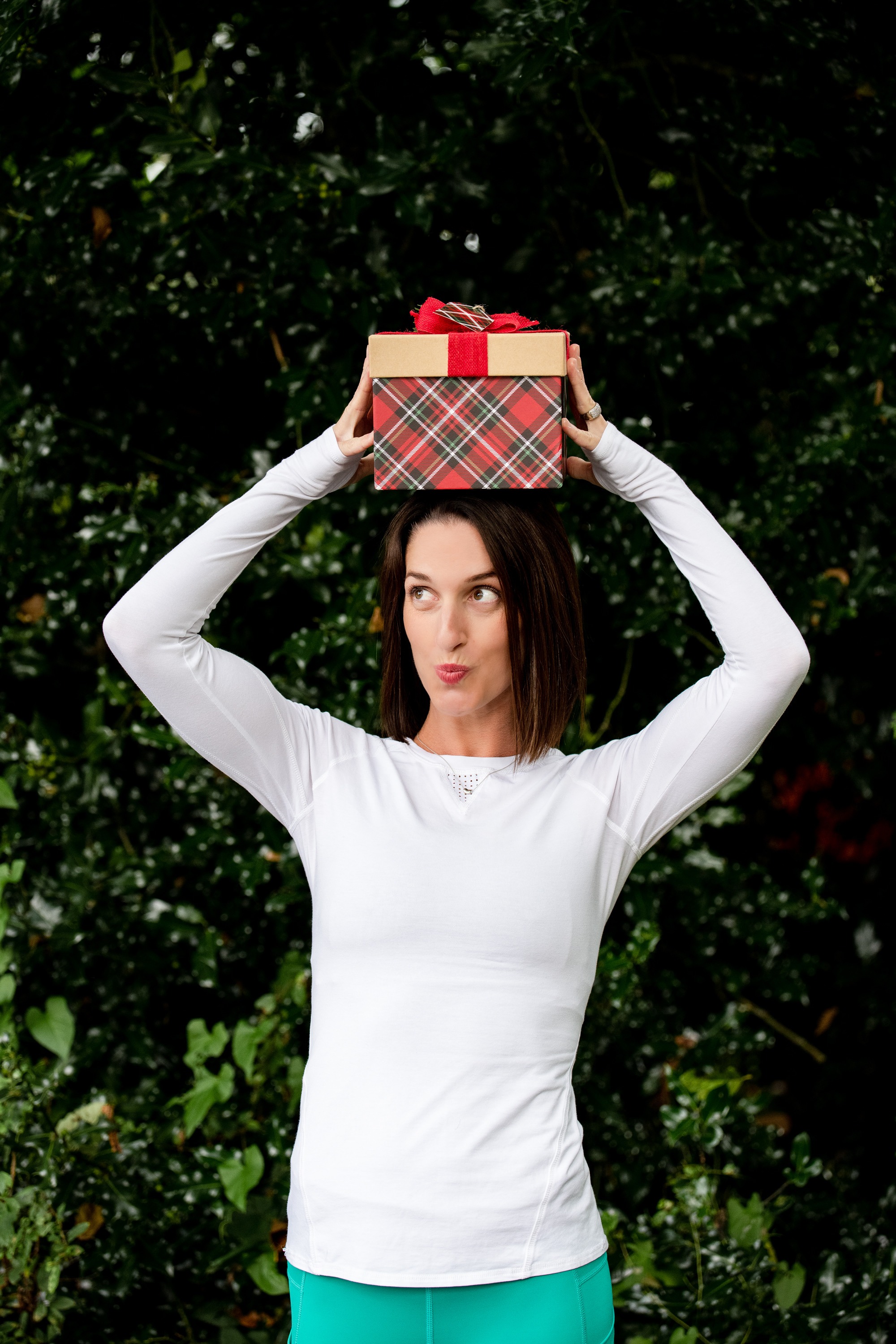 Eat
Cookbook: For the aspiring chef in your life or the friend who enjoys trying new recipes, pick up a fun cookbook with ideas for easy healthy meals using few ingredients and requiring a quick prep time like this one.
Infused Olive Oil Set: A fun easy gift or great stocking stuffer for the cook in your life trying to spice up their dishes. An easy way to add flavor to any meal, sauces or dressings. Check out these amazing blends.
Water Bottle: It can be difficult to sneak in water throughout the day, especially if you have to keep refilling it. This 32 ounce Hydroflask is not only big enough to keep you hydrated all day, they also keep drinks cold for up to 24 hours (and hot drinks hot for 12+!) so you can leave them in the car or in a gym bag. Check out the variety of colors here that makes this is a great gift for everyone.
A Blender: Perfect for your smoothie addict friend, this blender can whip up a shake right in the sport bottle to drink on the go. Great for someone who needs a quick protein pack breakfast or post-workout snack. This gift doesn't need to be expensive, check out this one which rings up for less than $20!
Wellness Tea: Who doesn't love to cozy up with a hot cup of tea? For the tea drinker in your life who loves to change it up, try this lovely tea collection with a cup for every occasion.
Move
Yoga Mat: For the yogi in your life, this extra thick yoga mat is perfect for anyone with aches and pains. This durable mat comes with additional padding for comfort, a non-slick surface and includes a carrying strap for easy transport.
Running Shoes: Everyone needs a little motivation to get up and get active! What makes it a little easier? Cute shoes! These training shoes are great for running, cross training and wearing around town. Fleet Feet Sports will do highly customized running shoe analysis to assure a perfec
Workout Bands: For the person who is always on the go, these resistance bands are a great way to sneak in a workout wherever you are. Great for individuals who travel often or enjoy home workouts, these bands can be thrown in a purse, car or suitcase for an on the go sweat sesh.
Fitness Classes: A great gift that doubles as an active date? Group fitness classes! Most studios will have a new student special or offer a discount for first time class goers. Pick your favorite barre, cycling or yoga studio and grab a few sessions for your loved one. Alternatively, you can purchase a class pass gift card which allows the recipient to try out some new and different classes.
Warm Massage Roller: For the person who really gets their sweat on, this massage roller is the perfect way to recover from a hard workout and stretch out muscles.
Thrive:
Sea Salt Lamp: The redish glow from this salt lamp creates a sense of tranquility, great for a bedroom or office space. The lamp purifies the air while also lifting moods, improving sleep and easing the mind.
Aromatherapy Diffuser: A simple way to create a cool mist with a pleasant fragrance in the home. Add in some essential oils and water and you'll create a spa like feel right in your own home. Check out this one which has an automatic timer and shutoff feature.
Essential Oils: Easy to add to a diffuser, a few drops to your shower or keep at a desk to smell throughout the day. Essential oils are a great gift for someone needing a few minutes to disconnect and breath. Check out these oils which are 100% paraben free.
Bath salts: For the person who needs a little R&R, bath salts are a wonderful addition to a relaxing bath that offer a way to exfoliate and unwind. Try this one with pink Himalayan salt crystals and a natural vanilla scent.
A Gratitude Journal: Give the gift of meditation, happiness and gratitude for a loved one in your life. This daily journal helps you set daily affirmations and goals while reflecting on all you have to be grateful for.
**Still not finding what you're looking for? Reach out to Monika for coaching session options, upcoming pilot programs and cooking classes for you or a loved one. Give the gift of wellness this year.